March 9, 2002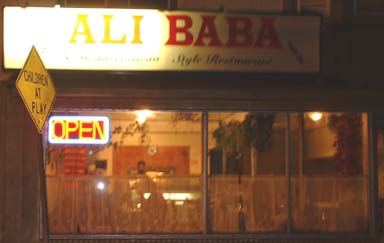 Ali Baba's Mediterranean Style Restaurant, Troy, NY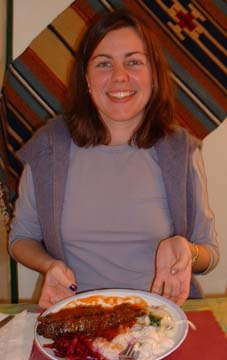 Eggplant Kabob a la Ali Baba's: spicy, spicy, the rice is so sweet!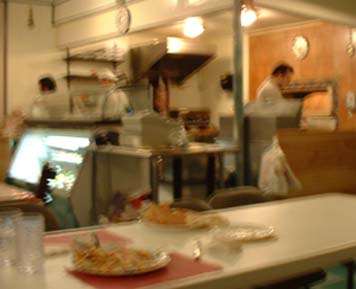 This is an abstract of Ali Baba's. They use a real fire oven and you get to watch
three guys prepare everything right in front of you!

Mediterranean Chef in action!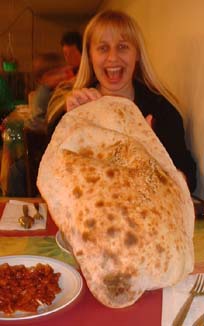 OHHH BOY!! I fantasized about this bread for about two months before we had the chance to dine at this fine establishment again. We're not sure what it's called, but it's extremely yummy. Next time I think I might just get bread and nothing else!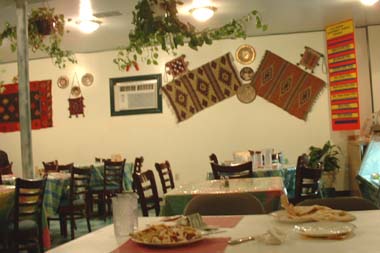 The decor at this establishment appears to be très authentique!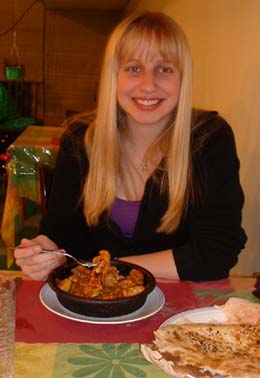 Carrie ordered a special oven-baked meal with veggies and chicken and cheese:
Chicken Gavesh?! Lup Lup Lup!!