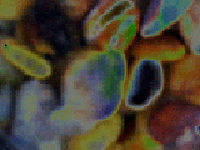 Water Gardens:
So much more than rocks in a bowl.
Here is a top-view of my first water garden. I have to admit, it was not up to my usual standards. I actually bought the rocks at the Dollar Tree (my favorite store!). Shame, shame, shame. I tried to grow a Dwarf Lilly-Hybrid: Ulvaceus in my water garden, but the bulb was a dud apparently. Or else, the rocks had chemicals on them that killed my poor lily.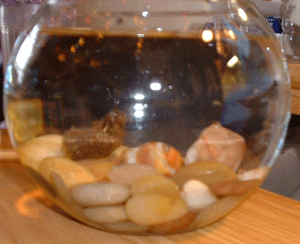 See that big brown hairy thing? That's the lily bulb.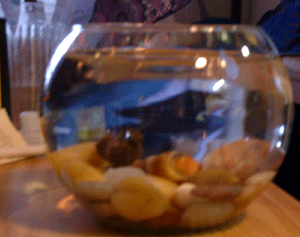 Water garden at night.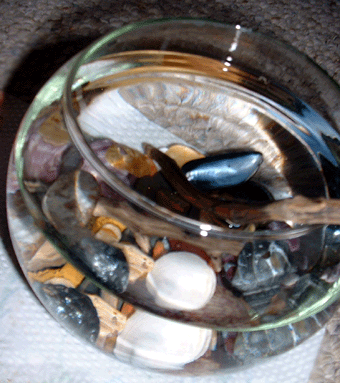 The NEW water garden! When we went on vacation this year, I collected tons of rocks and shells and ocean paraphernalia from the beach.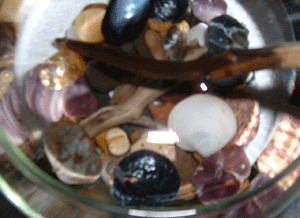 All kinds of goodies in there! I found an awesome purple crab leg and tried to save it in some salt water...but it started smelling really bad on the way home, so I was forced to toss it out.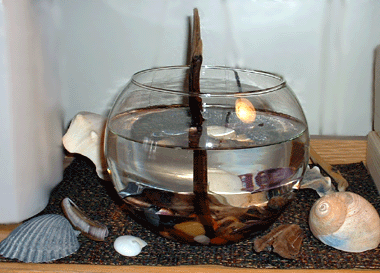 A little piece of the Atlantic Ocean right in my room!