Road Trip: East Coast, USA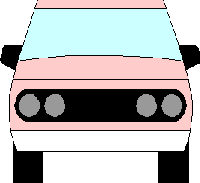 Summer 2002
Our travel excursion through the north-easterly coastal states.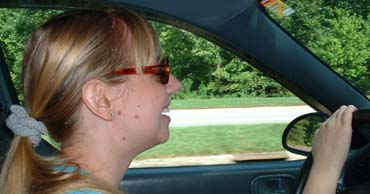 Cruisin' in Greenlee: Carrie's auto.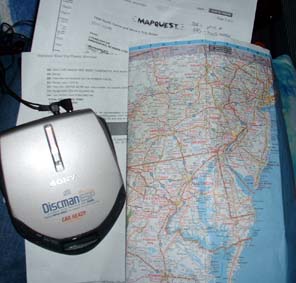 Armed with maps, plenty of Angry Boy Music and Original Cast Soundtracks, we hit the pavement.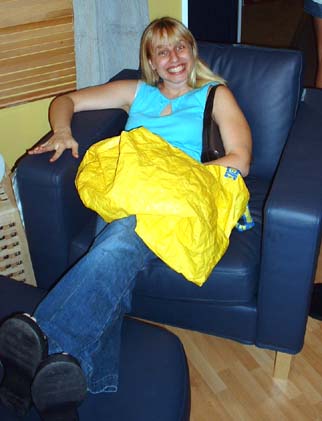 Our goal: IKEA!
After some hardcore shopping, we break for IKEA's famous Swedish cuisine. OH LUP! We go to great lengths to partake of their scrumpscious meatballs, salt potatoes and lingonberry sauce. On this trip we decide to sample a few desserts. Let's just say that they were less than satisfactory. See that green thing on Carrie's plate. Yeah, the one that looks kind of like a large caterpillar? We like to refer to this little number as "PINASTYO" as it contains massive quantities of pistachios, but really, the flavor is just lacking.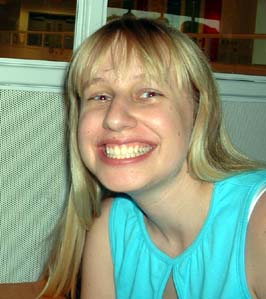 But the rest of our food is quite delish! Three cheers for FREE refills!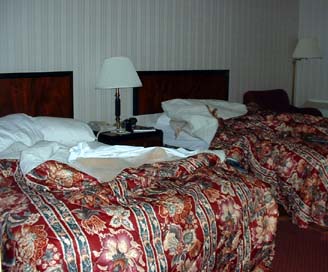 We stay at a pretty fancy hotel--our very own balcony looks onto the pool!!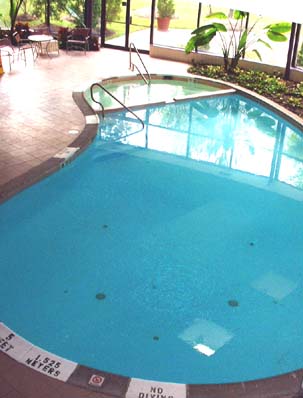 Da pool. Unfortunately, we arrived too late to actually swim in it, but it did provide a romantic atmosphere!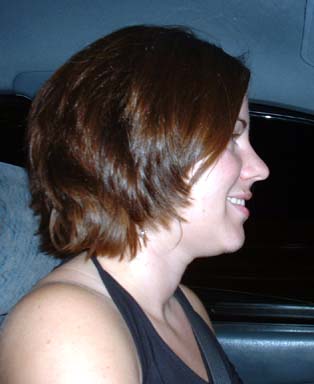 I take the wheel as we continue our journey through some states.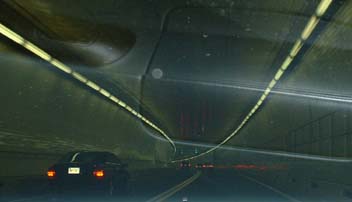 Carrie does some experimental night-travel-photography. Hot!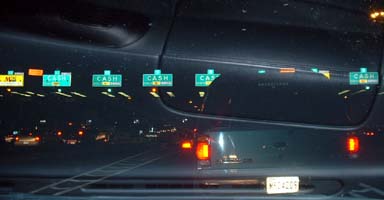 TUNNEL!!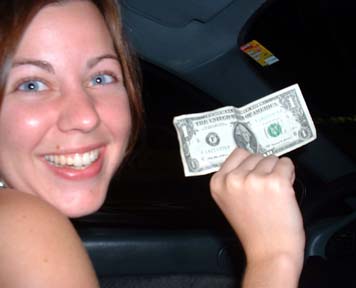 Gosh, driving through tunnels is so exciting, we don't even mind paying the ridiculously outlandish toll.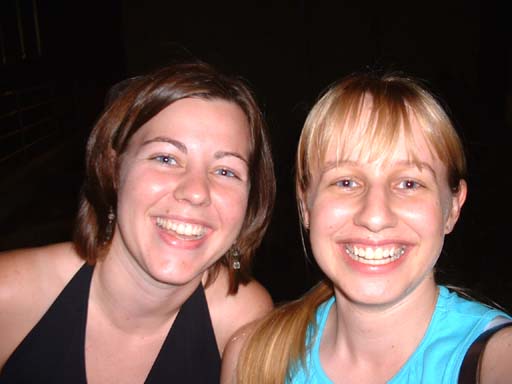 Gosh, self-taken pictures rock.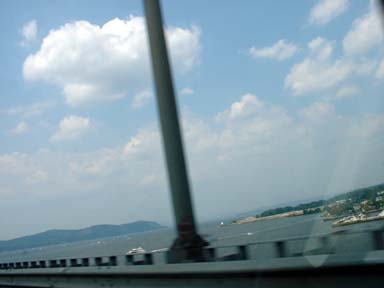 We go over a couple of bridges...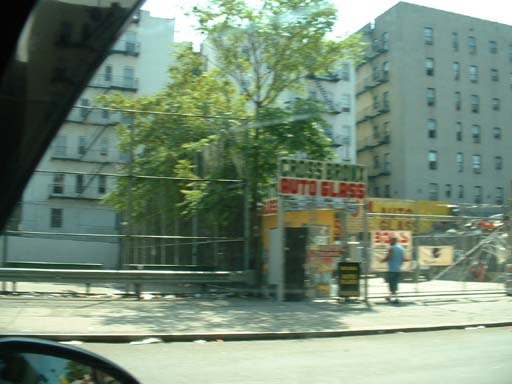 Woops! We took a wrong turn somewhere and get a bit lost in the Bronx...
Today is Oak's birthday--we partake in some SCRUMPSCIOUS cuisine at his restaurant. Just look at those profiteroles swimming in chocolate sauce!
Chocolate mousse. Lovely presentation!