Friday, March 28, 2003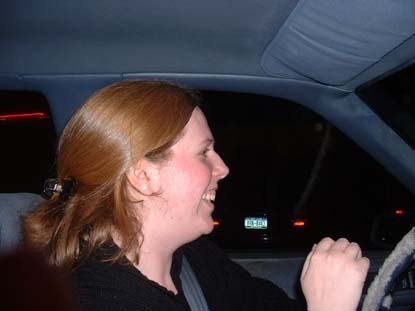 Jen arrives in a black stretch limo with velvet interior and tinted windows...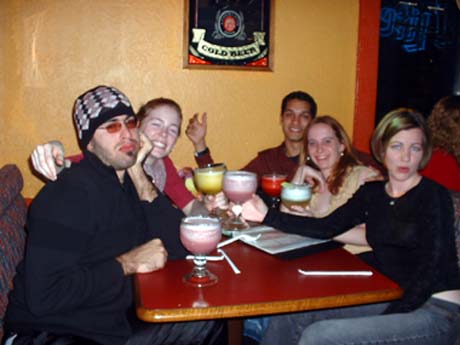 We have a few rounds of margaritas and tequila shots to get our vocal chords warmed up for our Mexican Karaoke Bar Singing Debut! Ding! Chi Chi's has a wide selection of margaritas, including wildberry, strawberry, strawberry-banana, passion fruit, and original--all available on the rocks or frozen. We try them all. This beer-goggle-vision picture should give you an estimation of how the world would be looking after sampling all ten kinds of margaritas...


Cheers! (It's a good thing I put my eye shadow on extra heavy so it would match the wildberries in the drink, no? Oops!)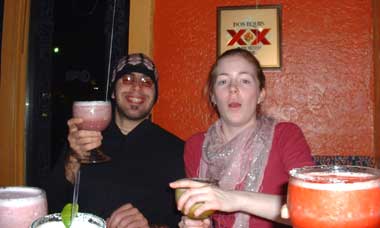 OOOH! PASSION Fruit!!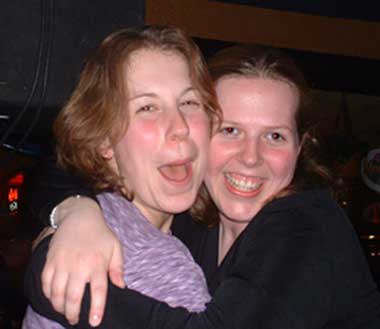 Dawn: AIE! I think tequila just went up my nose!! Jen: Don't worry, I'll save you!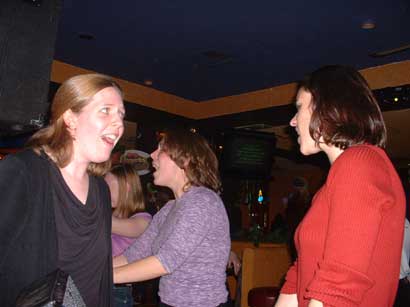 The great thing about karaoke is that you can sing really loud for every song, even if it's not technically "your turn."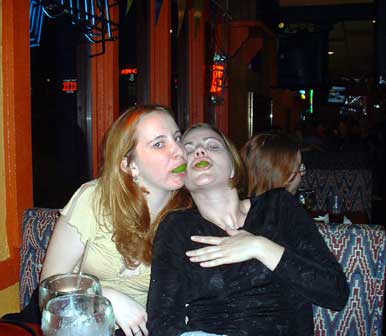 And the great thing about tequila shots is the lime!!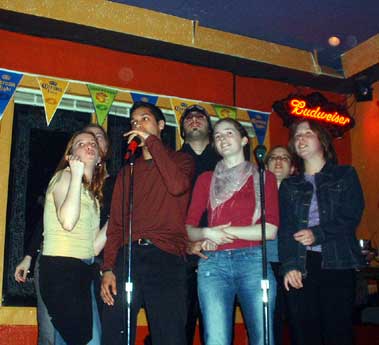 Finally it's our turn on stage. Sam rocks the mike during "Rapper's Delight."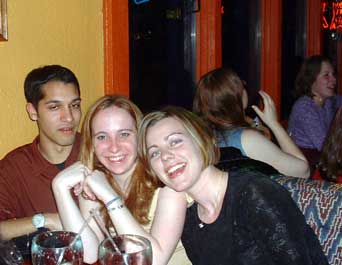 It's nice to take drink breaks in between numbers. wink wink!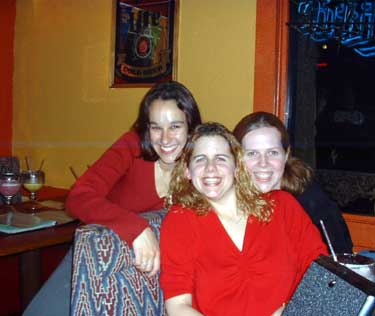 "Come on, girls--if we smile like this during our singing debut, everyone will focus on how HOT we are and ignore the wrong notes!"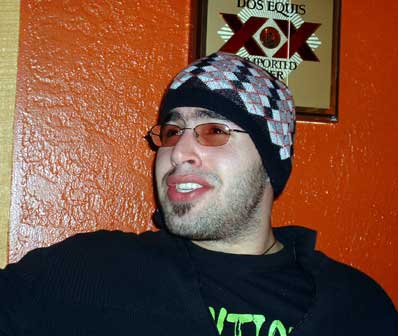 If you've got mad talent like me, you don't NEED to smile. Of course, it doesn't hurt to let your Dominican accent and charming hip movements pump up the performance a little...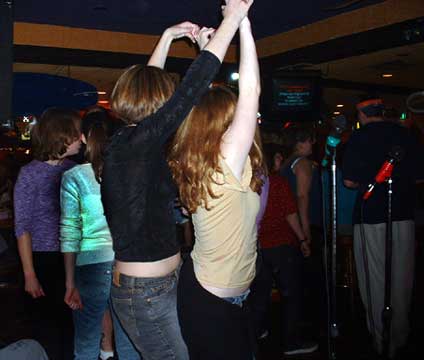 Shira and Caitlin: Dancing mania during a karaoke version of "When I think about you, I touch my self."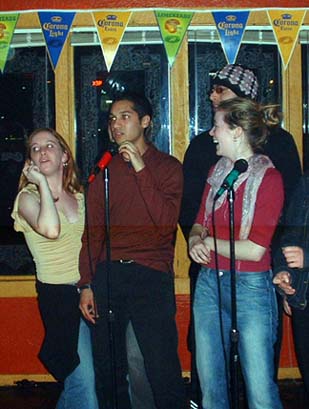 And the crowd just can't get enough! We encore them with our version of "La Bamba."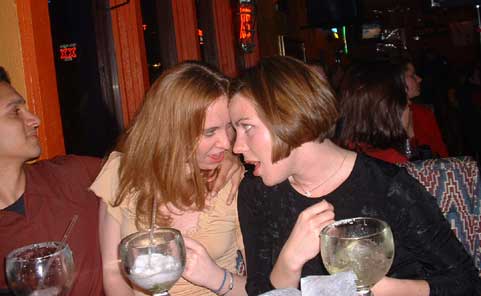 "Can you BELIEVE this audience?!"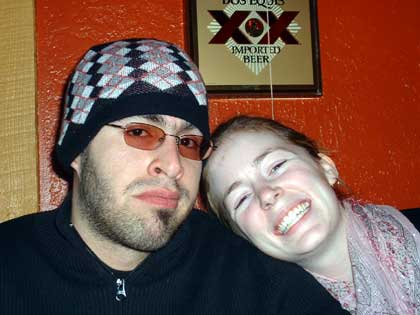 We're thinking about taking this gig on the road...whaddaya say?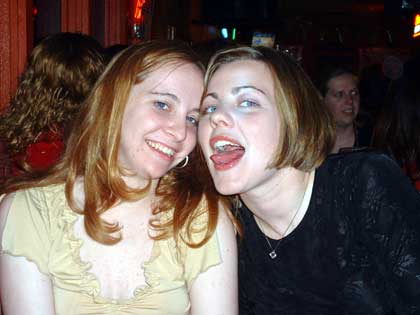 It's important to warm up your tongue before performing too!

Photo Gallery