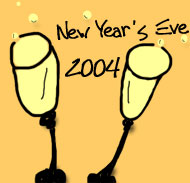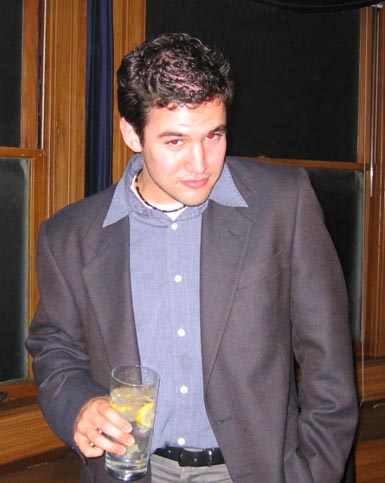 I beg your pardon? A pre-dinner cocktail and some tasty appetizers get the night off to a great start.
Heather and Giles slaved in the hot kitchen all day-- and most of the night-- to prepare a fabulous feast!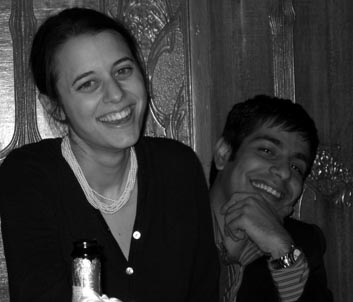 Laughing ...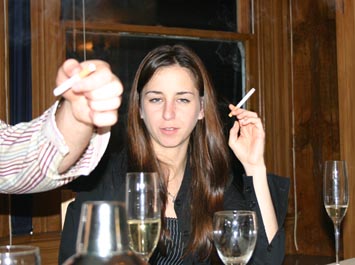 It's Heather's last night of smoking.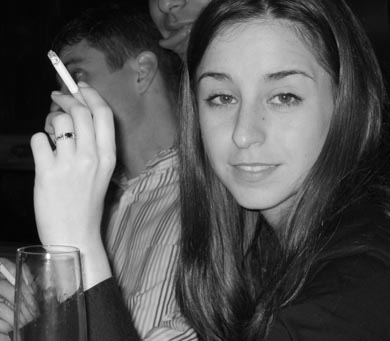 She utilizes the few hours left to the best of her abilities...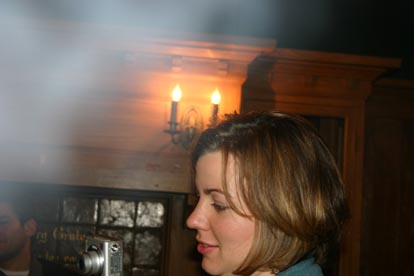 and in the process, she creates a distinctive atmosphere. As Pink Martini plays in the background, we're transported back to a dark, smoky, European jazz club.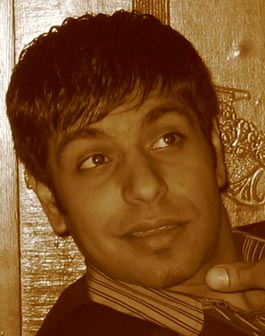 Manav reminds us that the bewitching hour is fast approaching and suggests it might be time to break out the good stuff.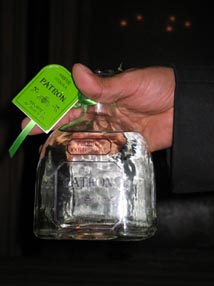 El PATRON. The Good Stuff.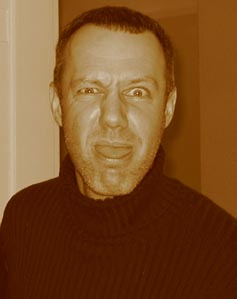 The lime. An essential compontent of the tequila shot?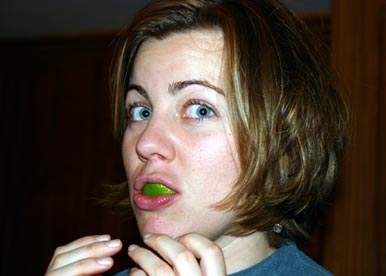 Perhaps not essential, but so tasty!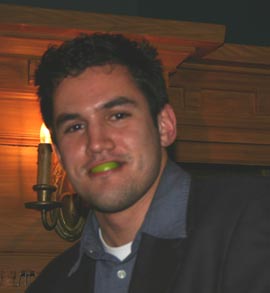 It definitely adds another dimension to the average tequila shot.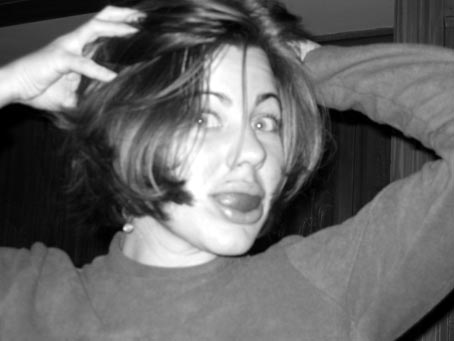 As do the salt and the Lime Dance (demonstrated here). Overall, the Patron Tequila Shot is quite an enjoyable experience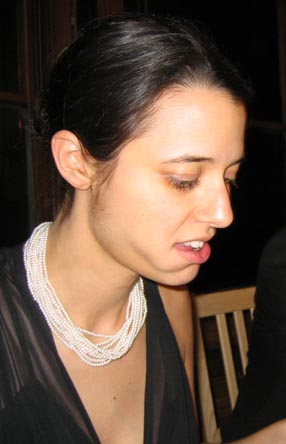 Laurel uses her tounge to get every last drop.
And the party continues...