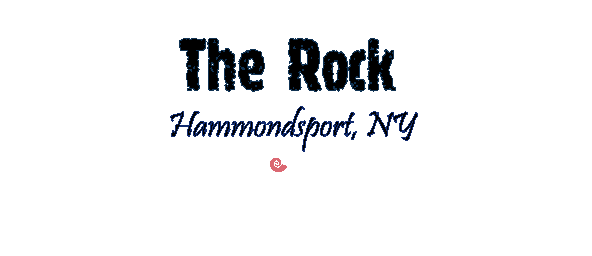 (In retrospect, I realize I may have been a little zealous in my picture selection with these--now seriously outdated--photos of the Rock. But I hope that this page will serve as a point of reference--so we can see where we've started and how far we've come. Enjoy!).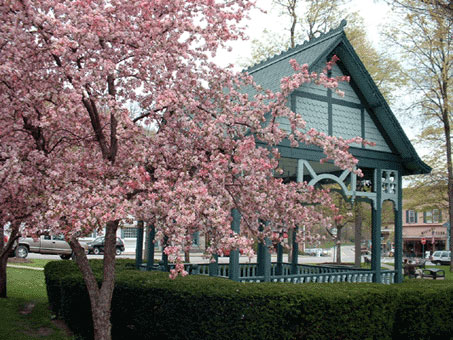 Hammondsport town-square gazebo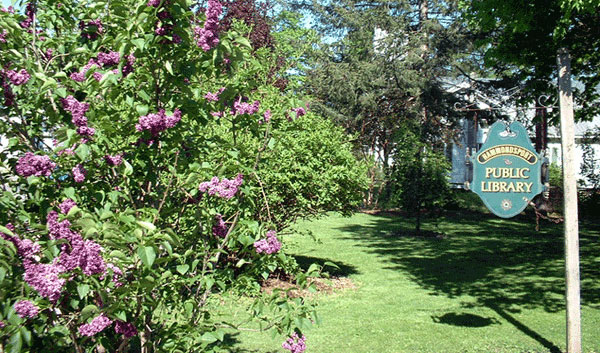 Our library is quite small, but sufficient! It suits the needs of the community and bonuses: they play music and serve coffee (and hazelnut creamer!) throughout the day! Also, you don't get fined for returning books late!! What more could you ask for in a library?!
Here's a close-up on those lilacs.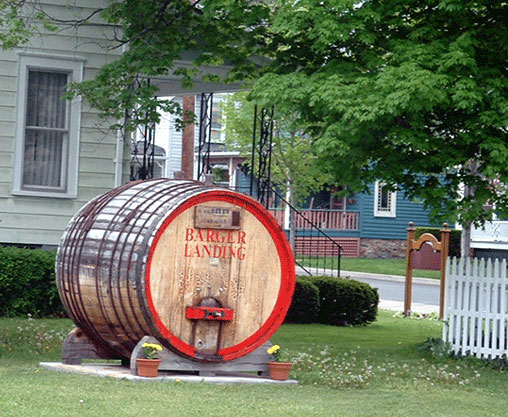 The wine business is big in the Fingerlakes area. We share a road with probably the biggest wine company in the area: Bully Hill Vineyards. Old wine paraphernalia tends to show up in unlikely places here. For example, this old barrel has been converted into lawn decor! Tres chic!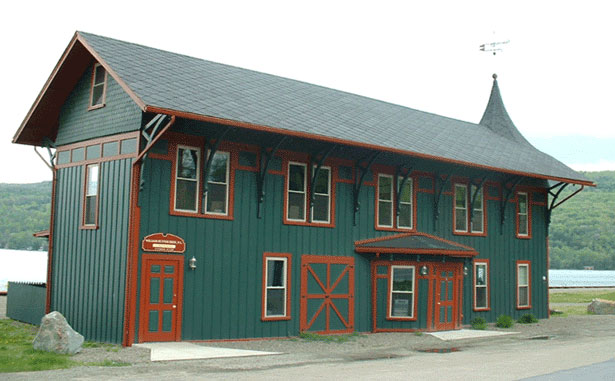 I think this building used to be a train station. Now it houses offices and public restrooms.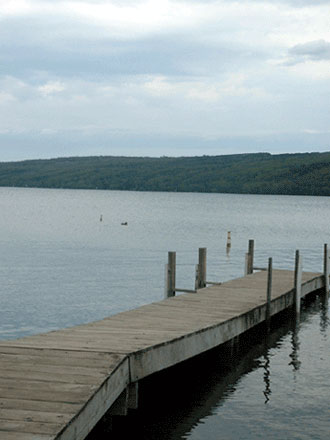 There are public docks that are great for fishing!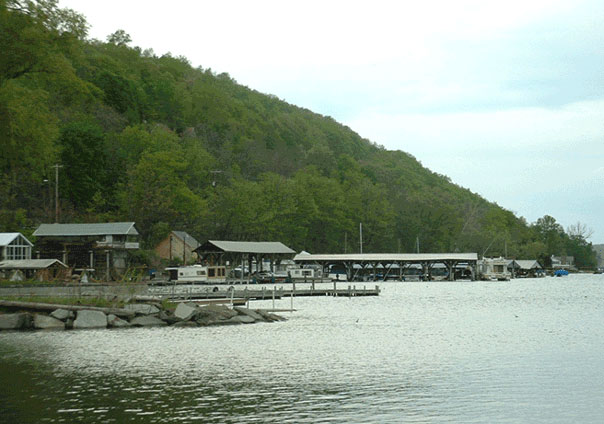 Bully Hill Marine is where we house our good ol' Gypsy Star (a.k.a. "YOU WHAT?!"). The owner of this marina's name is Moose!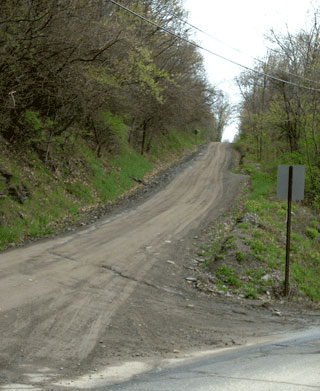 Bully Hill Road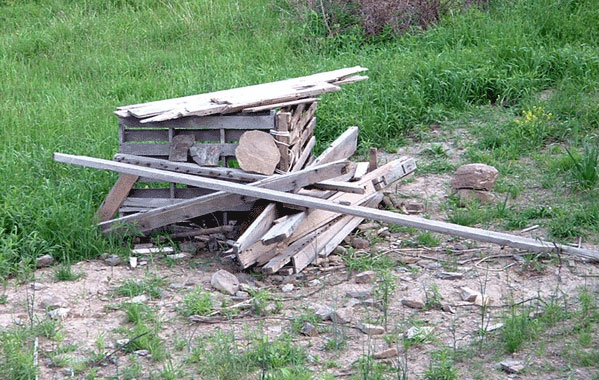 This is where we slept before the house was ready for inhabitance. HA GOTCHA! This is what Seth and Ben fondly refer to as the "Bin Hut." They like to pretend that Bin Laden lives in there and they throw stones at it instead of wasting time in front of the television. Recently, Seth was launching rocks with his slingshot and accidentally launched one right into his face--his own face, not Bin Laden's. WOOPSIES! Better be careful...those terrorists work in clever, subtle ways...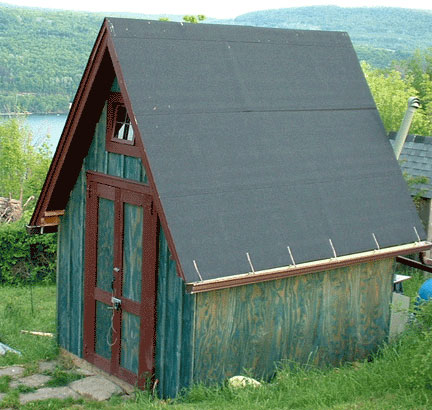 This is actually where we stayed before the main house was ready. It has one room and a loft with a foam matress big enough for two adults. There's also a fireplace and a sink that isn't connected to running water. We like to call it the Guest House.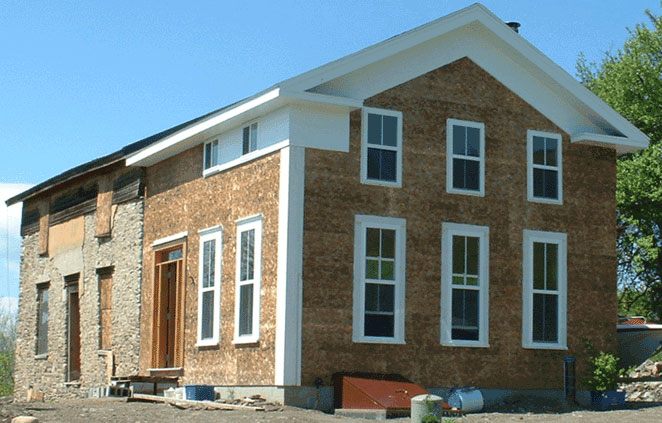 The big house. Notice there are two parts: a fieldstone section and a wooden section. My parents burnt down the original wooden structure (on purpose) and Dad (mostly) has rebuilt it to the state which you see here. As of May 19, 2002 we have hot running water (thanks to Dad's friend Wayne!) and electricity. We also have a high-tech security system.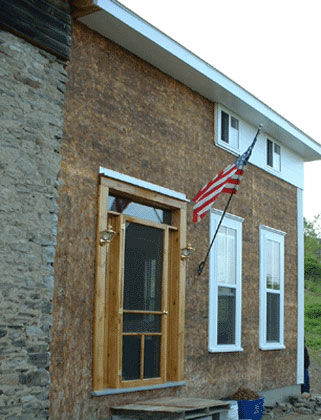 Notice the new lamps on either side of the front door. Thanks Billy!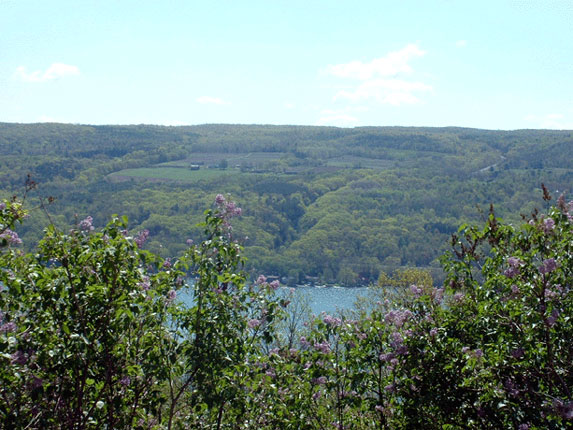 Here is the view from the front door. We have recently trimmed the lilacs and there is a more clear view of the lake.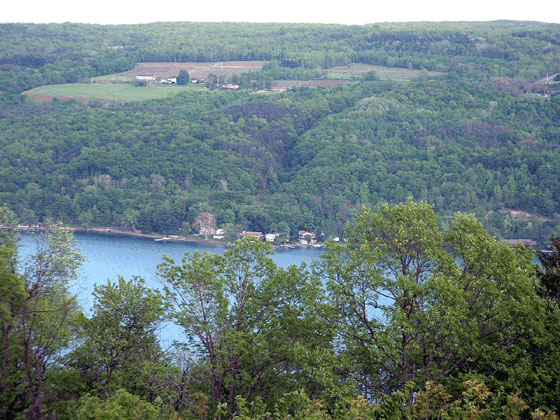 This is the view from just above the Bin Hut (further to the right of the front door).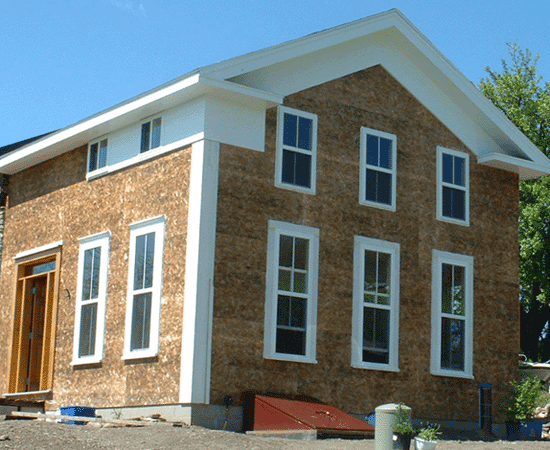 The trim work is not yet complete, but it's going to look even better when it's all done!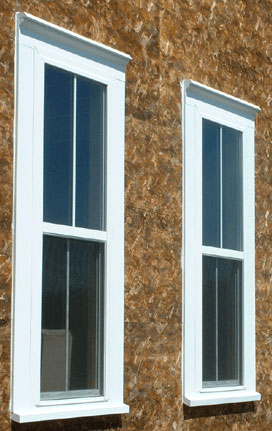 Window detail. I painted these puppies.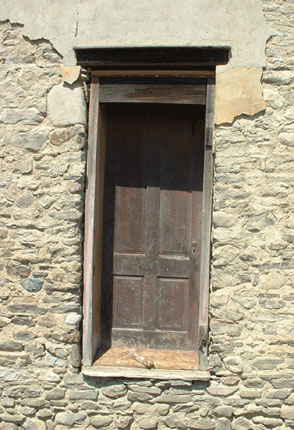 The restoration plan consists of two phases: Phase One and Phase Two (HAHA!!). Phase One involves restoring the wooden portion of the house to livable conditions. We're pretty close to getting the C of O (Certification of Occupancy) on Phase One--just need a temporary stair going to the second floor. Phase Two involves restoring the fieldstone part. We haven't much tackled that phase beyond making sure that more stones don't fall out and collapse the whole building.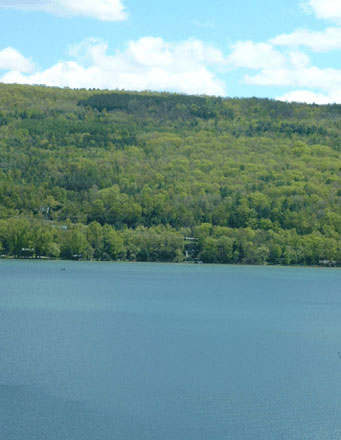 Keuka Lake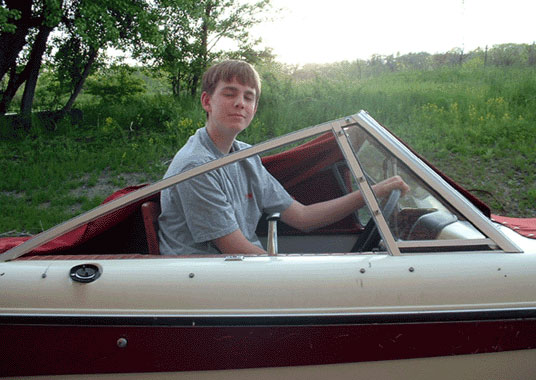 Sethy loves driving the boat--even when it's not in the water!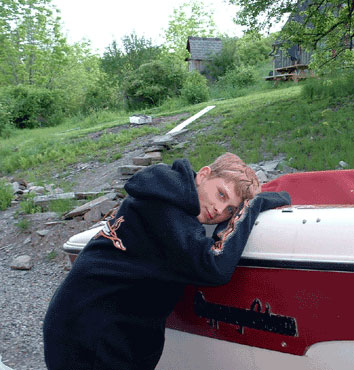 Ben enjoys tubing. See the stone staircase in the background? Mom and I build that a while ago. It direly needs repair and is not safe to actually use anymore (minor detail, right?). But do you have any idea how difficult it is to build a stable stone staircase out of mishapen rocks into the side of a hill? Not exactly like eating mashed potatoes with a spoon if you know what I mean!
Here is a big tree in the backyard and our firepit--where we make bonfires and s'mores and whatnot.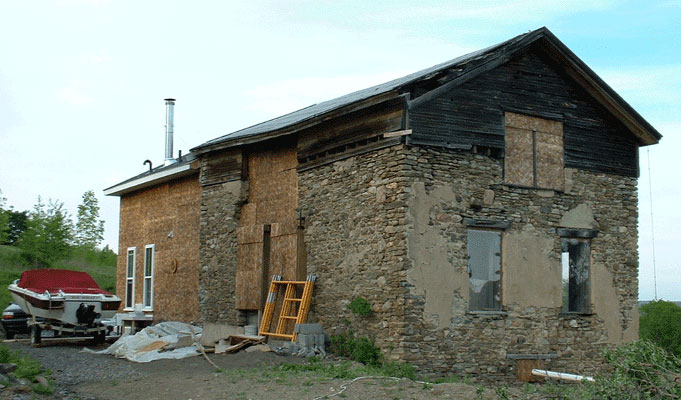 The big house: rear view.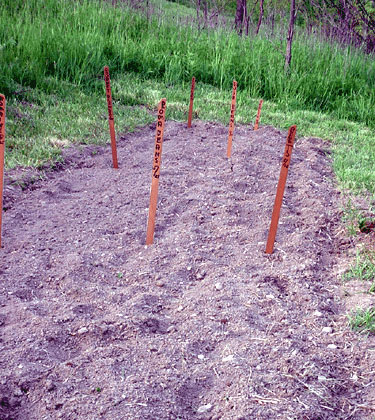 Mom's new garden. We're hoping wild animals don't eat all the seeds before they get a chance to grow...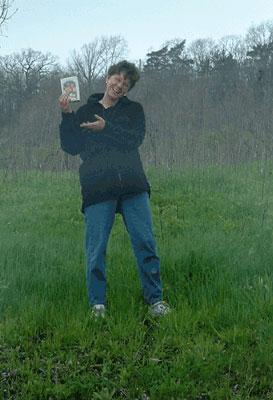 She also planted wildflowers on the hill.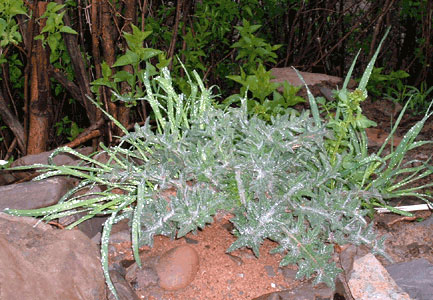 prickly weed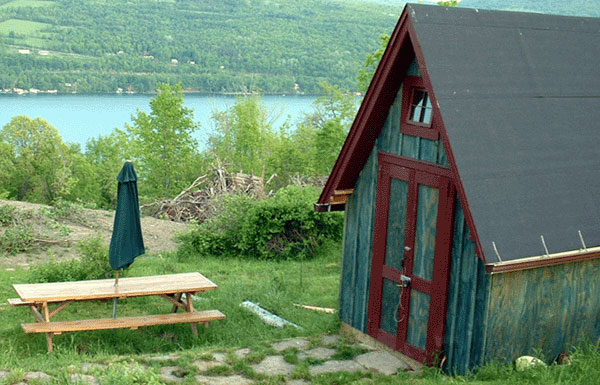 Guest house and picnic table.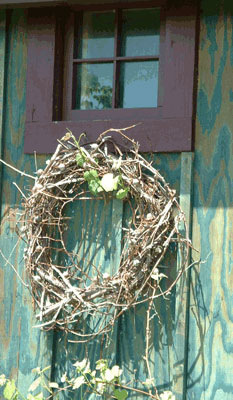 Our ever-changing wreath. We have about 7 acres of grape vines...but we haven't researched (YET) how to train the little puppies, so we use the vines for wreaths instead! Ding! Every time we go Mom or I try to add something new.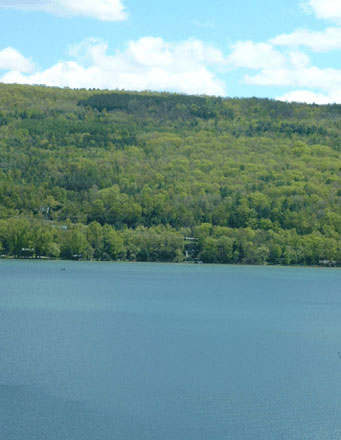 Keuka Lake: it's shaped like a Y!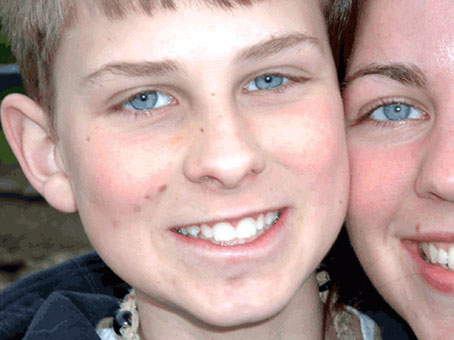 Ben and Sheesh.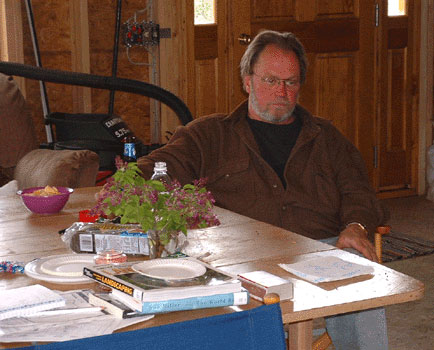 Dad inside the big house thinking hard about what to do next...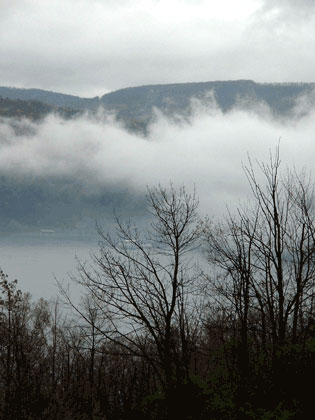 The lake on a murky, rainy day.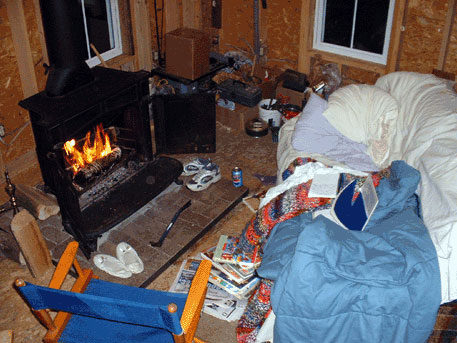 It's warmer inside! Cozy up by the fire!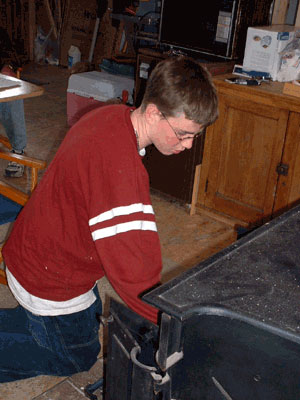 Seth: keeper of the fire.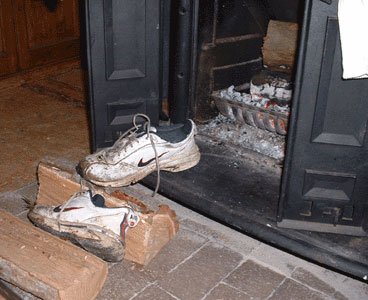 Drying out wet feet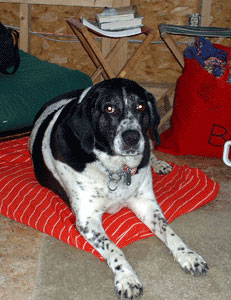 Minnie Mae especially enjoys the warmth of the log burning stove.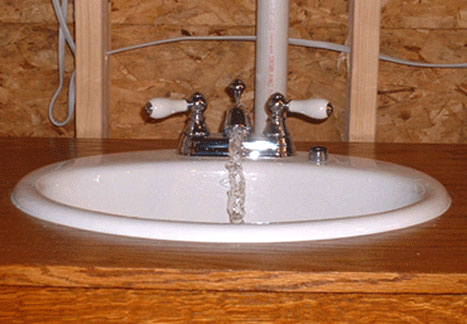 RUNNING Water!!!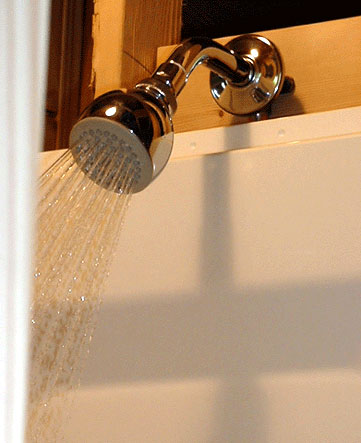 In the shower too!!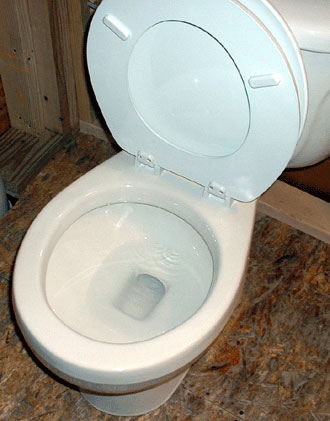 And a real working toilet!! After two years of the outhouse...this is like heaven!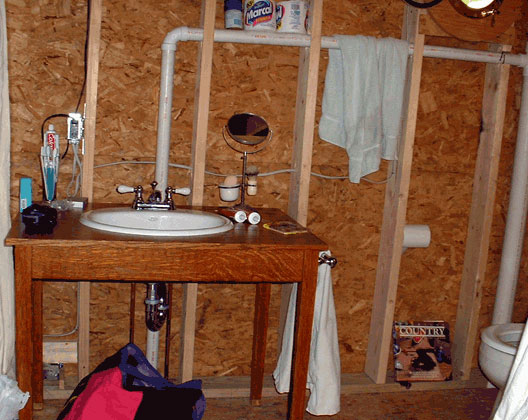 We move in to the bathroom right away...try to give it a good Crane/McConologue Family welcome, you know?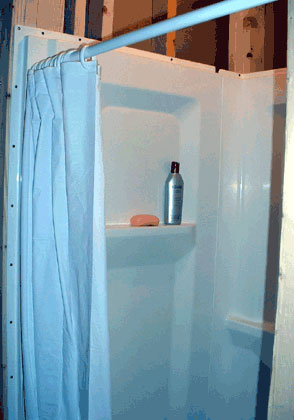 :-)!!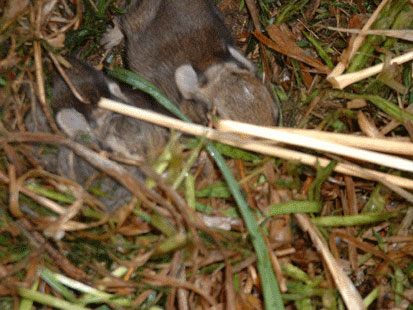 Seth and Ben found these strange baby animals in a hole in our backyard. Unfortunately, the dogs that live up the road also found them and ate two of the babies before we could get there. Ben managed to rescue one...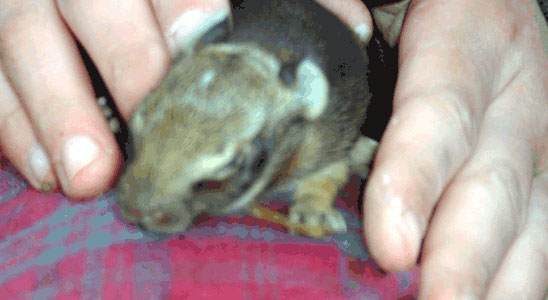 Groundhog or rabbit? We'll never know...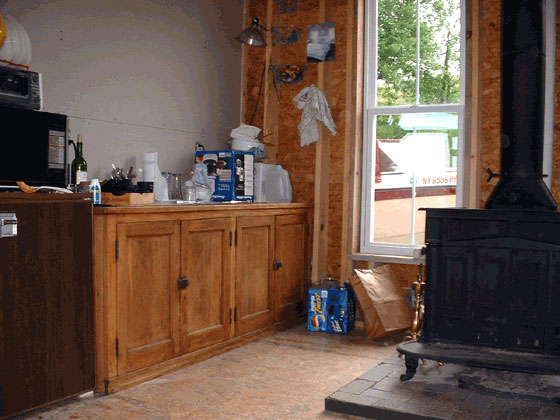 Makeshift kitchen/living room. The real kitchen is going in the fieldstone part of the house.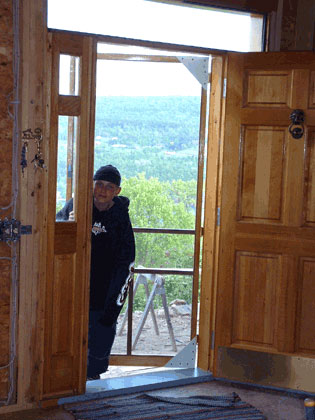 Hi Ben!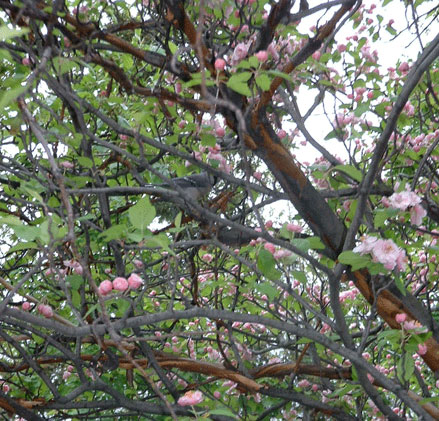 Can you find the bird?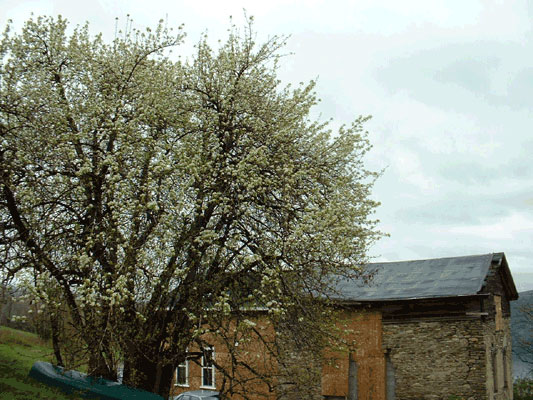 The big tree in blossom.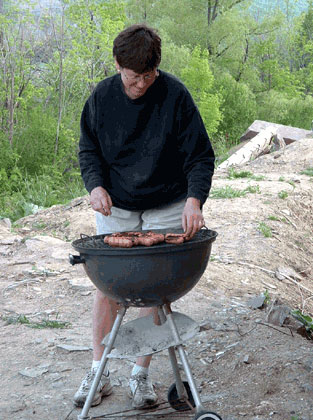 Mom cookin' some supper on the grill.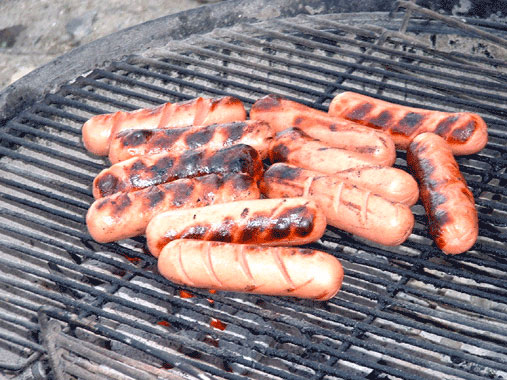 We eat a lot of hotdogs while we're here.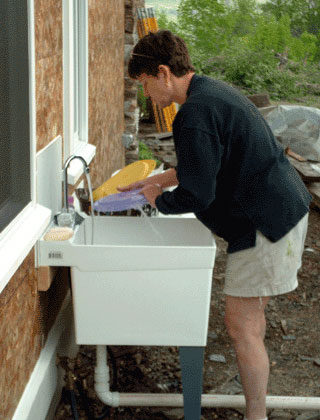 That's probably because washing dishes is a bit of a hassle right now. First, you pass the dirty dishes out the window. Then you fill up a bucket with hot water from the bathroom sink and bring that outside. Then you wash away...Washing dishes in the outdoors is much more refreshing than plain old boring inside kitchen-sink-washing don't you think?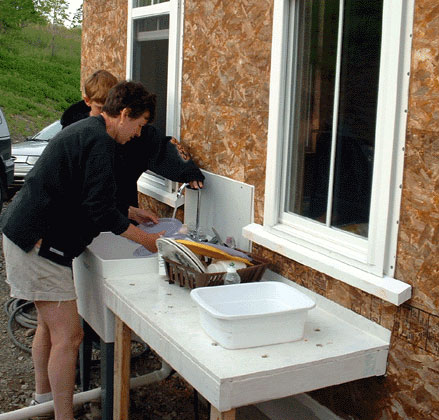 Mom recruits Ben to help her.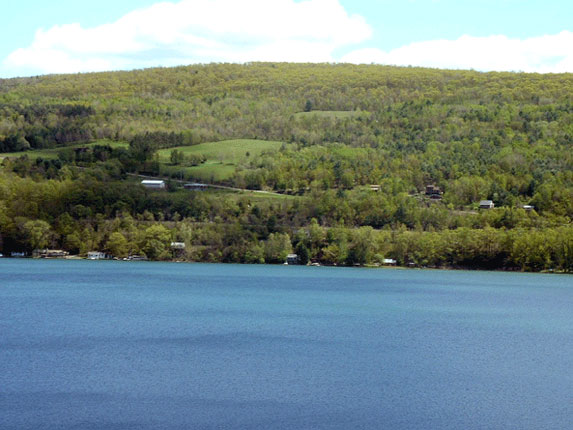 Let's go swimming!!